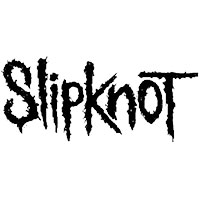 Slipknot will be performing an event in the next dates is right in your area. Buy tickets for your favorite performer or group and you will be able to visit his show already tomorrow!
Buy Slipknot Tour Tickets
Choose a date and the place to see all the prices and the best seats
Share with friends:
Updated: 01-27-2023
Slipknot is an American heavy metal band from Des Moines, Iowa. The band was founded in 1995 by percussionist Shawn Crahan, drummer Joey Jordison and bassist Paul Gray. After several lineup changes in its early years, the band settled on nine members for more than a decade: Crahan, Jordison, Gray, Craig Jones, Mick Thomson, Corey Taylor, Sid Wilson, Chris Fehn, and Jim Root. Gray died on May 24, 2010, and was replaced during 2011–2014 by guitarist Donnie Steele. Jordison was dismissed from the band on December 12, 2013. Steele left during the recording sessions for .5: The Gray Chapter. The band found replacements in Alessandro Venturella on bass and Jay Weinberg on drums. After the departure of Jordison, as of December 2013 the only founding member in the current lineup is percussionist Crahan. Fehn was also dismissed from the band in March of 2019 prior to the writing of We Are Not Your Kind.
Slipknot is well known for its attention-grabbing image, aggressive style of music, and energetic and chaotic live shows. The band rapidly rose to fame following the release of their eponymous debut album in 1999. The 2001 follow-up album, Iowa, although darker in tone, made the band more popular. After a brief hiatus, Slipknot returned in 2004 with Vol. 3: (The Subliminal Verses), before going on another hiatus and returning in 2008 with its fourth album, All Hope Is Gone, which debuted at number one on the Billboard 200 chart. After another long hiatus, Slipknot released its fifth studio album, .5: The Gray Chapter, in 2014. Their sixth studio album, We Are Not Your Kind, was released on August 9, 2019. The band has released two live albums titled 9.0: Live and Day of the Gusano: Live in Mexico, a compilation album titled Antennas to Hell, and five live DVDs. The band has sold 30 million records worldwide.
Slipknot singer Corey Taylor regrouped with his other band Stone Sour in 2017, and they released their album Hydrograd on June 30. Talking about his first work in cinema and the other Slipknot members' plans, in an interview with WRIF's Meltdown, Crahan revealed that "we're beginning to write some music for Slipknot for the new record. We have songs that we've written that are amazing." In December 2017, Crahan appeared on The Jasta Show podcast, where he stated that the next Slipknot album could be his last with the band.
Corey Taylor revealed in October 2018 that the band would enter the studio in early 2019, with a targeted release for their sixth album that same year, followed by a world tour. On October 31, the single "All Out Life" was released, as was an accompanying music video.
On March 4, 2019, the band announced that the release date for the next album would be August 9, 2019 and that they would be embarking on the Knotfest Roadshow along with support by Gojira, Volbeat, and Behemoth to support the album. On March 7, Slipknot were revealed to be the opening act for Metallica's six WorldWired Tour dates in Australia and New Zealand from October 17 through October 31.
On March 14, 2019, Chris Fehn filed a lawsuit against the band citing withheld payments. Fehn specifically accused Corey Taylor and Shawn Crahan of setting up several band-related business entities, in different states, that collect money from the band. Fehn called for full forensic accounting to be done on all of the band's companies and assets in order to collect any profits and damages he may be owed. On that same day, Taylor responded via Twitter with a tweet stating, "You're gonna read a lot of bullshit today. This is all I'll say. JUST YOU WAIT TIL THE TRUTH COMES OUT. Long Live The Knot". On March 18, 2019, the band officially announced, via their website, that Chris Fehn was no longer a member of the band, stating, "Slipknot's focus is on making album #6, and our upcoming shows around the world, our best ever. Chris knows why he is no longer a part of Slipknot. We are disappointed that he chose to point fingers and manufacture claims, rather than doing what was necessary to continue to be a part of Slipknot. We would have preferred he not take the path that he has, but evolution in all things is a necessary part of this life. Long Live The Knot". However, a few days later, the message was removed from the website and according to Fehn's lawyer, the percussionist's employment status with the band had not changed since his initial filing. By May 2019, Fehn's employment status with the band had apparently changed, as evident by his missing name on the band's Instagram posts for their new masks. He was replaced by a percussionist, whose identity is concealed, who the fans have dubbed him as "Tortilla Man"
On May 13, 2019, the band teased something was coming on May 16, ahead of their performance on Jimmy Kimmel Live!, as well as screenshots of their new masks. On that day, the album's title was revealed to be We Are Not Your Kind, along with its tracklist and a music video for "Unsainted", where the new masks and outfits for the nine band members were shown for the first time, including an as-yet-unknown new percussionist. on July 22, they released the second single, from their upcoming album, titled "Solway Firth". This was accompanied by a music video which featured live footage from their 2019 shows as well as clips and audio from The Boys upcoming TV series airing on Amazon. On August 5, "Birth of the Cruel" was released as the album's third single, accompanied by a music video. On August 9, four days after they had released "Birth of the Cruel" they released their sixth album We Are Not Your Kind.
Slipknot have announced they will release an experimental album titled Look Outside Your Window during the We Are Not Your Kind album and touring cycle. The album, recorded during the 2008 All Hope Is Gone sessions, is expected to have 11 tracks that Taylor described as having a "Radiohead vibe". The band also released a twenty-minute experimental short film directed by Crahan and titled Pollution. One of the segments of the film is the music video for the song, "Nero Forte".
Slipknot is considered a nu metal band. The band's members prefer to distance themselves musically from other nu metal bands such as Korn and Limp Bizkit. Slipknot describes its sound as "metal metal" and regards the link to nu metal as coincidental and a result of nu metal's emergence being concurrent with that of Slipknot. The band's sound typically features a heavily down-tuned guitar setup, a large percussive section, sampling, keyboards and DJ'ing/turntablism. Using a variety of vocal styles, the music typically features growled vocals, screaming, backing vocals, as well as melodic singing. The band has continually experimented with its sound, most notably developing tracks led by acoustic guitars and melodic singing that first appeared on Vol. 3 (The Subliminal Verses).
Slipknot's lyrics are generally very aggressive; they sometimes include profanity while exploring themes such as darkness, nihilism, anger, disaffection, love, misanthropy, and psychosis. They often draw upon topics including the music industry, politics, personal strife, and reflection, among others. Rick Anderson of Allmusic said, "those lyrics that are discernible are not generally quotable on a family website". On Vol. 3, Taylor deliberately avoided using profanity in response to claims he relied on it. The album All Hope Is Gone is considered a groove metal album with elements of death metal and thrash metal. The band has also been described as heavy metal, alternative metal groove metal, death metal, hard rock, grindcore, thrash metal, and rap metal. Slipknot cited both Korn's self-titled album and Limp Bizkit's album Three Dollar Bill, Y'all$ as influences. The members of Slipknot are also influenced by Kiss, Black Sabbath, Slayer, Jimi Hendrix, Deicide, Pantera, Anthrax, Metal Church, Judas Priest, Megadeth, Sepultura, White Zombie, Alice in Chains, Malevolent Creation, Mr. Bungle, Nine Inch Nails, Neurosis, Led Zeppelin, Converge, The Melvins, Johnny Cash, N.W.A, Skinny Puppy, Mayhem, Dimmu Borgir, Iron Maiden, Emperor, Suicidal Tendencies, Beastie Boys, Morbid Angel, Cannibal Corpse, Misfits, Gorefest, Run-DMC, Black Flag, Faith No More, Dead Kennedys, and Metallica. In 1999, Chris Fehn said Sid Wilson is influenced by jungle music and rave music.
How to buy concert tickets
Looking for the cheapest concert tickets for the show of Slipknot Tour 2024? If yes, then welcome to our portal offering a wide choice of either cheap of VIP tickets. Furthermore, we guarantee that here, you will definitely find so desired tickets for the performance of the Slipknot 2023 Tour dates you adore.
The show of Slipknot is worth seeing. You won't regret because this talented person will gift you unforgettable emotions, help you forget about all problems and allow you to jump into the fantastic world of music for only one evening.
The primary target of our service is to offer Slipknot tour tickets for the show of your favorite singer at the most affordable price. You may be sure that choosing our ticket service, you will not overpay and get the entrance ticket for the incredible performance, you were waiting for so long. We know everything about the way how a professional ticket service should work. So, with us, you'll get the lowest Slipknot ticket prices and the best places for the show.
It makes no matter what show you wish to attend. In any case, if this is your favorite group or singer, don't save money. Life is too short. So, try to collect positive emotions that like small bricks build your life experience. Don't miss the performance that will take place very soon in your city!
Comments
Leave a comment
Related Concerts